Habits That Damage Your Teeth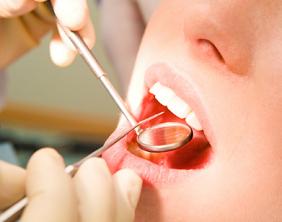 Do you have any poor habits that are causing damage to your teeth? If this is the case, you are not alone. Many people have bad habits that can harm their teeth in the long run. Here are some of the most prevalent practices that can harm your teeth, as well as tips on how to avoid them.


Common Bad Habits That Hurt Your Teeth

It is all too simple to develop poor behaviors that can harm your teeth. Here are some common habits that can harm your teeth, such as brushing too forcefully. Brushing harder may appear to result in cleaner teeth, but it might harm your gums and wear down your tooth enamel. Another factor is clenching or grinding your teeth. It can place a lot of strain on your teeth and jaw, resulting in chips, cracks, and other damage over time. One of the main reasons is that you consume too much sugar. When it comes to cavities, sugar is one of the biggest contributors. Lastly, not visiting the dentist regularly can lead to bad teeth. Getting regular dental checkups and cleanings is essential for keeping your teeth healthy.


How To Avoid These Bad Habits?

Fortunately, there are things you can do to avoid these bad habits. For one, be mindful of how hard you brush your teeth. Use gentle circular motions and a soft-bristled toothbrush to avoid damaging your gums. If you are a clencher or grinder, try to be aware of it during the day and relax your jaw as much as possible. You may also want to see a dentist to get a mouth guard to wear at night. Reducing the sugar in your diet is also essential. Cut down on sugary snacks and drinks and brush your teeth after eating anything sweet. Lastly, visit your dentist for regular checkups and cleanings. It is one of the best ways to avoid tooth problems and keep your smile healthy.

Schedule an appointment with us right away to learn more about tooth care. We are here to help you achieve a healthy, confident smile!